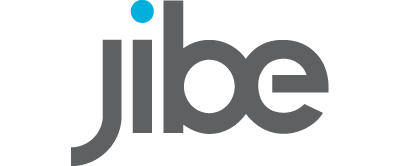 JIBE created the first "Employment Networking Platform" that opens up the social graph of both employers and job seekers to identify the most trusted & qualified candidates
Designed to bring the power of social networking to online career search, JIBE integrates Facebook Connect and Linkedin to enable employers and applicants to leverage the overlap of their social graphs. From previous co-workers to friends who work with a specific company, JIBE recognizes matches between these two networks as they apply to a job opportunity.
JIBE empowers employers to efficiently search and evaluate relevant candidates that are connected to other employees in their company. By creating a referral-based recruitment process it helps ensure a more satisfied employer and new employee. JIBE's "employment networking platform" gives applicants benefits that no other job site provides, including the relevancy of job postings to their social connections and real-time status updates about their applications. This level of transparency and feedback gives job seekers the insight needed to get hired for the job they want.
Acquired in 2019